Buyers - Sellers - Brokers
Buyers - Sellers  - Real Estate Brokers too!
What can an energy rating say to a buyer or seller.  A rating from RESNET - Residential  Energy Services Network is called a HERS Rating - Home Energy Rating System.  This nationally recognized rating system can provide you with a number of valuable benefits.  For example, the HERS energy rating can help your clients, the buyers, qualify for Energy Efficient Mortgages.  To learn more about the benefits of attaining a HERS rating on your sellers or buyers home, schedule an appointment with us to start the process.
The Benefits of Energy Rating, if you are a Buyer
With a home energy rating, you will:
Qualify for a larger loan on a better home.
Move into a more comfortable home sooner
Know how to save money every day of the month from the first day you move in
Be able to increase the resale value of the home with audited, cost effective improvements
The Benefits of Energy Rating, If You are a Seller
With a home energy rating, you will:
Sell your home quicker
Make homes affordable to more people
Attract attention in a competitive market
Show a greater value than the competition
Home energy improvements can easily be paid for through the homes mortgage.  Your lender can increase your loan to cover the energy improvement costs.  Monthly mortgage payments may increase slightly, but in many cases is saved by the lower energy utility bills. 
At Colorado Energy Analysts, we specialize in home energy audits and HERS rating services.  If you are a buyer, a seller or a real estate broker, we can help you start the process to save money, energy and have a more comfortable house.  Just give us a call or an email today to start the process.
Jon Howes
Professionally Certified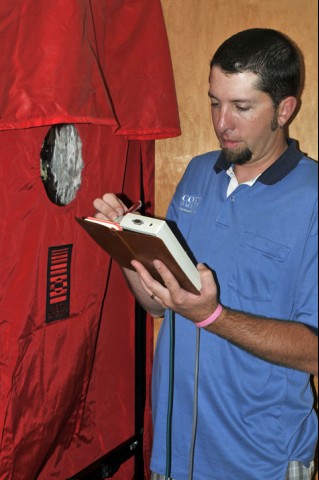 BPI Certified Building Analysts
RESNET Certified HERS Rater

RRP - Certified Lead Paint Renovator
Colorado Energy Analysts
Certified Energy Rater

Scott Homes, Ltd., Designers & Builders
Construction Superintendent