DOE Home Score
The Department of Energy's (DOE) Home Energy Score helps homeowners understand the energy performance of their homes and how they compare to other homes nationwide. Energy professionals and organizations can use the Score to promote energy efficiency to homeowners and encourage investments in energy improvements.
Information for Homeowners
The Home Energy Score is a quick, low-cost way for you to find out how your home's energy performance stacks up compared to others in the area. It also provides homeowners with recommendations for energy upgrades as well as an estimate of how these improvements can reduce your utility bills and improve your Score.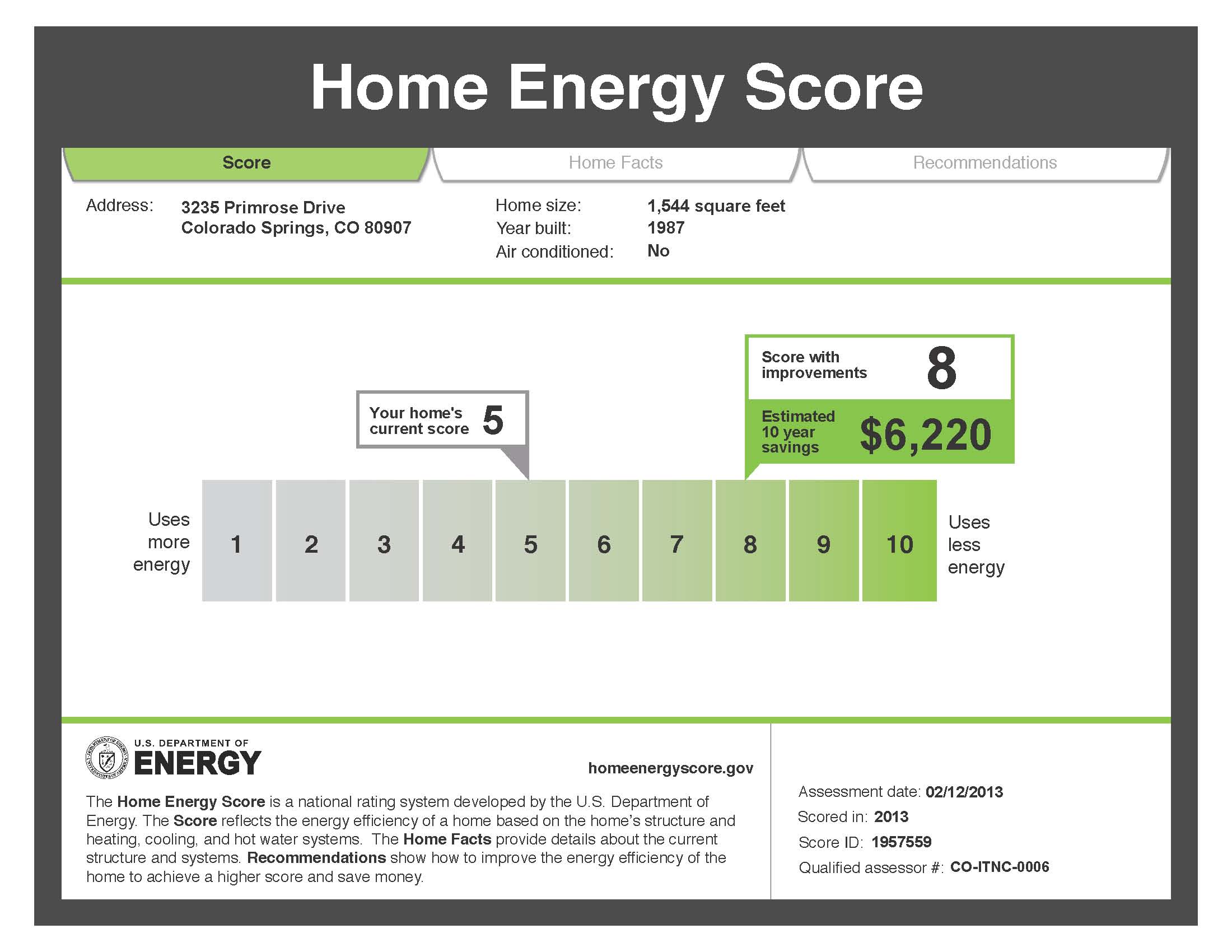 How does the Home Energy Score compare to other types of home energy assessments and audits?
To produce a Home Energy Score, a Qualified Assessor collects approximately 40 pieces of data during an hour-long home walk-through. Next, the Qualified Assessor inputs this information into the Home Energy Scoring Tool to generate your Score and a list of recommended energy improvements. The recommendations and energy savings are based on national installation cost averages for specific energy improvements and state average utility costs. The Score is known as an asset rating because it only considers your home's fixed attributes (e.g., walls, windows, heating and cooling systems) and applies standard assumptions about occupants' behavior to all homes.
You are encouraged to follow up with a more extensive energy audit. A comprehensive energy audit:
Provides you with a full work scope
Includes more specific and prioritized energy improvements, with much more accurate estimates of energy savings and improvement costs
Factors in the behavior of your home's occupants(e.g., how you set the thermostat, your use of appliances and equipment, etc.)
Tests your home's health, safety and durability
In some cases, local contractors and programs offering more extensive audits may issue their own home energy improvement recommendations along with the Home Energy Score. If you're interested in taking advantage of energy efficiency incentives, financing, or homeowner insurance policies, check first to see if local programs have specific prerequisites to qualify for incentives.
What is the current status of the Home Energy Score program?
Our more than 20 Home Energy Score Partners are scoring homes and may offer the Home Energy Score in your area. Colorado Energy Analysts is a Home Score Assessor with InterNACHI, the International Association of Certified Home Inspectors. We can score your home to DOE Standards.
When should I get a Home Energy Score?
A Home Energy Score is useful if you are a homeowner looking to renovate or remodel your home, lower your utility bills, improve the comfort of your home, or reduce your energy usage. The Home Energy Score can help you understand how to integrate energy upgrades into a home renovation or improvement project. Also, it makes sense to have your home scored before and after work is completed because your Score can reflect improvements or other changes. The Score serves as an official way to document these improvements and thereby enhance your home's appeal when you're ready to sell.
Home Energy Score
The Home Energy Score is similar to a vehicle's mile-per-gallon rating. The Home Energy Score allows homeowners to compare the energy performance of their homes to other homes nationwide. It also provides homeowners with suggestions for improving their homes' efficiency.
The process starts with collecting energy information during a brief home walk-through. Using the Home Energy Scoring Tool, the Qualified Assessor then scores the home on a scale of 1 to 10, with a score of 10 indicating that the home has excellent energy performance. A score of 1 indicates the home needs extensive energy improvements. In addition to providing the Score, the Qualified Assessor provides the homeowner with a list of recommended energy improvements and the associated cost savings estimates.
Jon Howes
Professionally Certified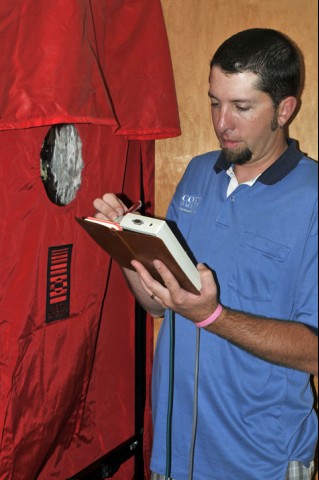 BPI Certified Building Analysts
RESNET Certified HERS Rater

RRP - Certified Lead Paint Renovator
Colorado Energy Analysts
Certified Energy Rater

Scott Homes, Ltd., Designers & Builders
Construction Superintendent
Jon Howes
Professionally Certified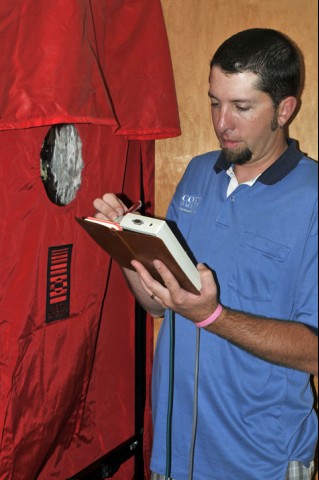 BPI Certified Building Analysts
RESNET Certified HERS Rater

RRP - Certified Lead Paint Renovator
Colorado Energy Analysts
Certified Energy Rater

Scott Homes, Ltd., Designers & Builders
Construction Superintendent