Home Insulation Basics
Home Insulation - What you Should know
A home that's not properly insulated is less energy efficient, more harmful to both the environment and the family living in it, and has higher energy costs. By doing a home energy audit with Colorado Energy Analysts, a certified RESNET Home Energy Auditor or Home Energy Rater, you'll know exactly how effective your home insulation is.
As a RESNET professionals we can use specialized, advanced equipment such as an infrared camera to detect heat transfer, effectively allowing them to see "inside your walls", and spot areas where you may require more insulation.
The three main types of home insulation are:
1.  Batt and roll insulation
This is an easy, cost effective method to insulate almost any accessible area. Batt and roll insulation comes in various sized rolls that can be easily cut-to-fit the required space. Keep in mind that thicker insulation has greater insulating power but also costs more. How effective batt and roll insulation is depends also upon the quality of the installation and how well the area was air sealed before installation.
2.  Blown-in insulation
Blown-in insulation is quick and easy to do. This type of insulation can get into hard to reach corners and crevices, and even inside walls. If you need a fast solution, with blown-in insulation, you can have your walls, attic, crawl space and basement all insulated within hours.
3.  Foam insulation
Foam insulation is very effective as an extra level of sealing. It can act not only as an insulator and vapor barrier, but also as a fireproof and watertight seal. Foam insulation is also a highly effective barrier to insects and vermin.
Contact Colorado Energy Analysts, your local RESNET Home Energy Auditor and RESNET Home Energy Rater to determine which option is best for your home.
Jon Howes
Professionally Certified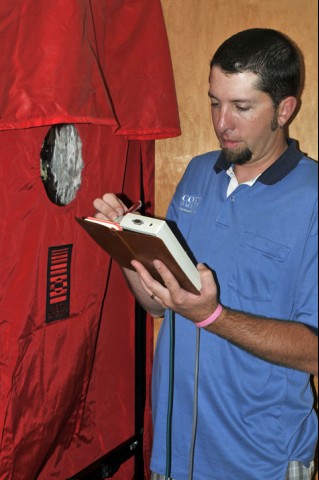 BPI Certified Building Analysts
RESNET Certified HERS Rater

RRP - Certified Lead Paint Renovator
Colorado Energy Analysts
Certified Energy Rater

Scott Homes, Ltd., Designers & Builders
Construction Superintendent