Home Energy Survey Level 1
Home Energy Survey
Level 1:
A Home Energy Survey is a rapid (60-minute) and affordable survey with a visual inspection to identify apparent and actionable energy savings opportunities to increase comfort or energy savings! 
The visual inspection does not include the use of diagnostic testing equipment available in the Level 2 or Level 3 Assessment.
Purpose of the Home Energy Survey is to assess the general energy performance of an existing home including:
Building envelope features (windows, doors, insulation, ducts) and exterior wall observations
Heating, cooling and ventilation equipment types, characteristics and ages
Appliance and lighting characteristics
Comfort complaints
Visible moisture issues
Visible health and safety issues
Check Gas appliances for gas leaks with sensor
Deliverables to the Homeowner:
Energy Survey Checklist executive summary
Basic HVAC Inspection Safety Test
At Colorado Energy Analysts we price this service at $99.
If you are looking for a more in depth analysis to discover problems, issues and advise solution consider the Level 2 or Level 3 Assessment.
Jon Howes
Professionally Certified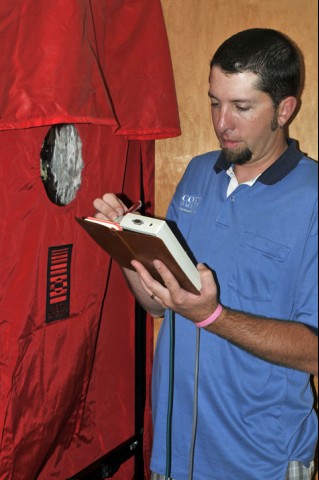 BPI Certified Building Analysts
RESNET Certified HERS Rater

RRP - Certified Lead Paint Renovator
Colorado Energy Analysts
Certified Energy Rater

Scott Homes, Ltd., Designers & Builders
Construction Superintendent