Advanced BPI Assessment
Level 3 - Advanced BPI Energy Assessment:
This level includes all the items in Level 1 and Level 2 plus:
This level of analysis is designed for houses with known or anticipated HVAC System and Ductwork issues.  Our BPI & RESNET certified auditor will evaluate the system to determine the amount of leakage from the HVAC distribution ducts.  Duct leakage inspections use an air  pressure pan and/or duct blaster to determine how tight the ducts are or are they leaking heat into wasted areas of the house instead of the rooms you want to heat or cool.  Also is the room getting enough air to  properly heat or cool that space. Indoor air-quality tests, ventilation systems check, HVAC  register air flow and balancing reports are available as a separate test at this time if the results warrant.
Items included in Level 1,
      Energy Survey Checklist executive summary
 plus Level 2
Building Envelope Inspection with Blower Door Testing
Electrical and appliance analysis
General Building Durability Inspection
Utility bill and usage review with cash flow analysis
Plus
      HVAC System and ductwork Pressurization (Duct Blaster) and leakage test with report
Deliverables to the Homeowner:
Duct Leakage Report
Computer Software Model Report
Executive Summary
BPI - Building Analysts Infrared Report
Energy Survey Checklist
Utility analysis with cash flow analysis
Jon Howes
Professionally Certified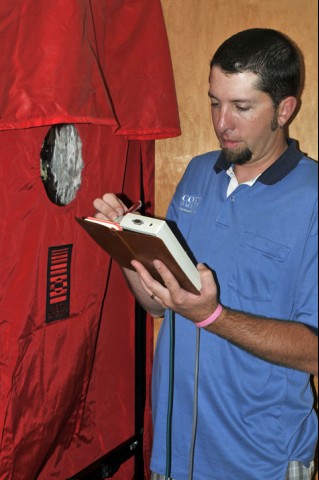 BPI Certified Building Analysts
RESNET Certified HERS Rater

RRP - Certified Lead Paint Renovator
Colorado Energy Analysts
Certified Energy Rater

Scott Homes, Ltd., Designers & Builders
Construction Superintendent