Roof Styles
Types of Roofs
Roofs are a major component of any house. It is in this connection that most architects and engineers tend to put extra effort on this part of the building. With improved technology, there are many varieties of roofs from which to choose from. For instance there are the traditional thatched roofs and the ultra-modern architectural roofs. The design of a roof is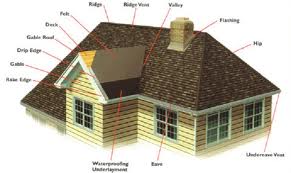 highly dependent on the building itself, for example a cathedral roof is bound to be different from the roof of a residential apartment. Similarly, the roof of a skyscraper will certainly be different from that one of a beach resort. However, all roofs serve the same purpose. There are many different types of roofing stylesthat can suit your needs. Some of them are modern while others have an ancient design. Here are some of the different styles of roofs that you can opt for.
The Mansard Roof
It originated in France. With this kind of roof, you have a minimum of four slopes, two on either side of the house. The slopes are divided into the upper slope and the lower slope. In this case, the lower slope is much steeper than the upper slope hence preventing its exposure. This kind of roofing offers you a large amount of space at the tip of your house.
Saltbox Roofing
This kind of architectural design is rather interesting and quite appealing to the eye. It is interesting because the roof is longer on one side and shorter on the other side. One side can be one story high while the other side can reach up to two stories high.
Gambrel Roof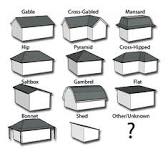 It has some Dutch characteristic in its design. The design resembles the Mansard roof only that with the Gambrel, it has vertical gambles which tend to make it hang over the face of the home.
The Pyramid Roof
Unlike most of the roofs available, this one is rather unique as it is smaller and resembles the ancient Egyptian pyramids. Because of their smaller size, they are normally preferred on smaller structures such as the garage and around pools.
Bonnet Roof
Shaped in the same way as the pyramid roof, the bonnet roof is specifically made to cover the veranda. The tip part of the roof is pyramid like and slopes over the side at an acute angle hence providing the extra cover.
Flat roof
If you are looking for simplicity then you have it in this one. The design is pretty simple to construct. A part from the simplicity of the structure, the roof is also much safer if you need to climb on it. It however requires high maintenance as the roof tends to collect debris at a much higher rate than the other roofs. Some other common types of roofs may include: the cross gabled roof, arched roof, skillion roof and the hip roof. With the wide variety available, it is up to you to choose the roof that best suits your needs.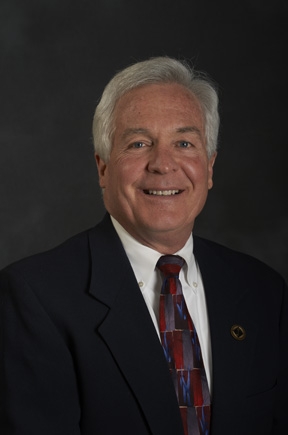 Skip Howes
CGP - Certified Green Professional
CGB - Certified Graduate Builder
CAPS - Certified Aging in Place Specialist
RRP - Certified Lead Paint Renovator


Scott Homes, Ltd., Designers & Builders
 President