Who Needs an EEM?
Who needs an Energy Efficient Mortgage?
Part 2: Three scenarios to help you to understand when it makes sense to get an EEM
.
Example 1:
Nicole and Chad bought their home ten years ago. Though they love their house, it is older and hard to keep warm in the winter and cool in the summer. After a winter of particularly crippling heating costs, they thought about selling and moving to a more efficient home. Ultimately, though, Nicole and Chad decided that they loved their neighborhood too much to move and looked into what they could do to improve their home to make it more energy efficient. After extensive internet research, they decided that they needed to insulate their attic, replace all of their windows with insulated low-E windows, replace their central heating and cooling system, and repair the duct work. Unfortunately, they did not have enough cash in savings to get all of this work done at once. After talking to a broker friend about their situation, they realized that if they refinanced their mortgage to take advantage of lower interest rates, they could qualify for an EEM to pay for the improvements without any money out of their pockets except for the refinancing fees and the HERS rating report. Chad and Nicole called Colorado Energy Analysts who sat down with them, discussed the issues with their home and performed the HERS testing and issued the report.  When Chad and Nicole finally got their HERS rating, they found that they not only qualified for most of the energy efficient upgrades they wanted, but the report also suggested some other upgrades that they hadn't considered. Now, Chad and Nicole are happy with their home and glad that they didn't go through the process of selling their home, purchasing a new one, and moving. Their home is more comfortable year round and because they refinanced, they also have a lower overall mortgage payment every month.
Example 2:
With a new baby on the way, the Miltons have more than outgrown their starter home. They decide to build a new three bedroom home two neighborhoods away in a better school district. In this area, they have a choice of two different builders. The first builder does not invest the time or effort to make his homes as energy efficient as they could be. However, his homes are less expensive—at least in the short term. The second builder Scott Homes, Ltd., is a Certified Green Professional, CGP and has invested the time and materials to create greener, more energy efficient homes. Unfortunately for the Miltons, the asking price on those homes is just out of their reach. The Miltons crunch the numbers and compare the two similar homes. It's not surprising that they find that the utility costs for the more energy efficient home are much lower. They are surprised, however, when they talk to their loan officer and find out that because the greener home costs less to maintain each month, the Milton's can actually qualify for a larger loan to pay for the home if they add an EEM to their regular mortgage. In the end, the family gets a larger mortgage to pay for the greener home. They also get the space that they need for their growing family and save money with lower monthly costs. Also, the temperature in their home is more consistent in all seasons which gives them peace of mind while trying to keep their young brood comfortable and healthy.
Example 3:
Brian loves the details, solid building techniques, and design of older homes. He has fallen in love with a house in his neighborhood that was build in the 1920's. The place is very charming, but it is in need of a serious overhaul to prevent it from being a utility money pit. It desperately needs improvements like an HVAC system (it previously just had window units), insulated low-E windows, and extensive insulation. This isn't Brian's first house purchase. His last house also needed some repairs and he simply asked the seller to add the upgrades on as part of the purchase agreement. Unfortunately for Brian, he isn't the only one who has eyes for this particular house. The market in this area is extremely competitive and he is finding that he may not be able to offer as much money as some other buyers. His lender suggests that he stay competitive with other buyers who may have deeper pockets by applying for an EEM on top of his regular mortgage to finance the cost of repairs in his offer price. This ends up making his offer more attractive than others because the seller, who is an elderly gentleman, doesn't have to do the repairs himself. Also, Brian, who is particular about his houses, can get the repairs and improvements that he really wants instead of suffering through whatever cheap repairs that the seller tries to make. Three months later, it is the dead of winter and Brian is living in his new home. He enjoys the old world feel and character of the house, but he doesn't have to deal with an endless struggle to heat the house and be comfortable.
Conclusion:
Hopefully this guide has helped to give you an understanding of Energy Efficient Mortgages. If you've ever suffered through extreme weather in an inefficient home, you can instantly recognize the value of these kinds of loans. Pursuing an EEM can help you to feel more in control of your budget, your environment, and your family's impact on the environment. The ideas behind EEMs are fairly simple. However, as with any complicated financial agreement, the actual loans include some complexities and subtleties not covered here. While this guide is a great way to get an overview of EEMs we invite you to visit some of the links below to get a complete picture. We've also included links to further information on Energy Efficient home improvements and living a greener life.
Continue to our guide to Colorado EEM lenders.
Green Mortgages for Small Businesses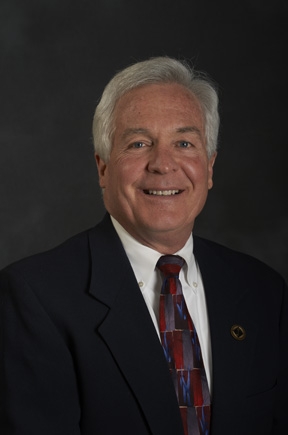 Skip Howes
CGP - Certified Green Professional
CGB - Certified Graduate Builder
CAPS - Certified Aging in Place Specialist
RRP - Certified Lead Paint Renovator


Scott Homes, Ltd., Designers & Builders
 President