Earn Energy Star
Builders and the ENERGY STAR  Certification
To earn an ENERGY STAR  label, a new home must undergo a complete energy rating with on site performance testing at critical times of construction. At Colorado Energy Analysts, we help architects, designers and builders earn the ENERGY STAR  label by providing air sealing house insulation services and home rating (HERS) services to qualify new and existing homes for the ENERGY STAR  label. Contact us to discover how you can benefit from our ENERGY STAR certification services, which are outlined below.
How We'll Help You Earn the ENERGY STAR Label:
Our certified experts help builders throughout the construction process for a new home by assisting with any of the following services:
Performing a plan review of blue prints prior to approval and the commencement of construction
Staff training in the office and in the field
Suggesting design and material changes
Duct leakage testing
We use chemical smoke injected into the ductwork at HVAC rough-in to identify leaks
Blower door testing to confirm the leakage of the building envelope
Strategic home foam insulation locations and inspection to reduce air changes per hour (ACH)
Insulation consulting services
Thermal Bypass Checklist (TBC) ,This MUST be done before drywall, missing this inspection means you CANNOT earn the ENERGY STAR label
Submitting ratings to provider and ENERGY STAR
Listing builders on the

ENERGY STAR website

Supplying ENERGY STAR marketing materials to clients
Earning tax credits for homes 50% better than the reference home
To learn more about our ENERGY STAR certification services, simply contact us to speak with our Colorado Energy Analysts expert.
Jon Howes
Professionally Certified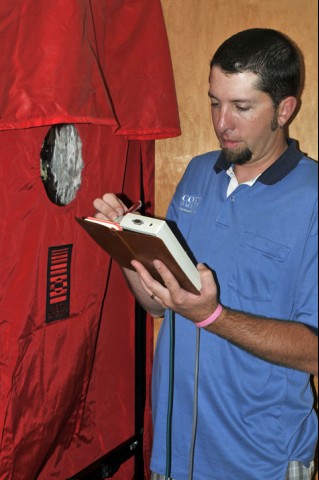 BPI Certified Building Analysts
RESNET Certified HERS Rater

RRP - Certified Lead Paint Renovator
Colorado Energy Analysts
Certified Energy Rater

Scott Homes, Ltd., Designers & Builders
Construction Superintendent